Fabulous Finds At Fashionista Exhibition, Nagpur January 2020
You know that feeling of getting completely lost in a sea of beautiful, unique, one-of-a-kind products exclusively available for you to shop under a single roof? Yes, that's exactly how it feels to shop at Fashionista exhibition in Nagpur. Surrounded by shopaholics, we hop from one pop up store to the other at this colorful and vibrant market.
Like always, I found of treasure of things to be found at Fashionista exhibition on their first day yesterday. Here is a glimpse of the lovely stuff you will find there. Rush now! Fashionista continues for 2 more days in Nagpur!
JEWELLERY WORLD BY USMAN ZARIWALA
Yeah…I tend to get drawn to Indian jewelry very quickly! I started off with this store which is one of my favorite finds this time.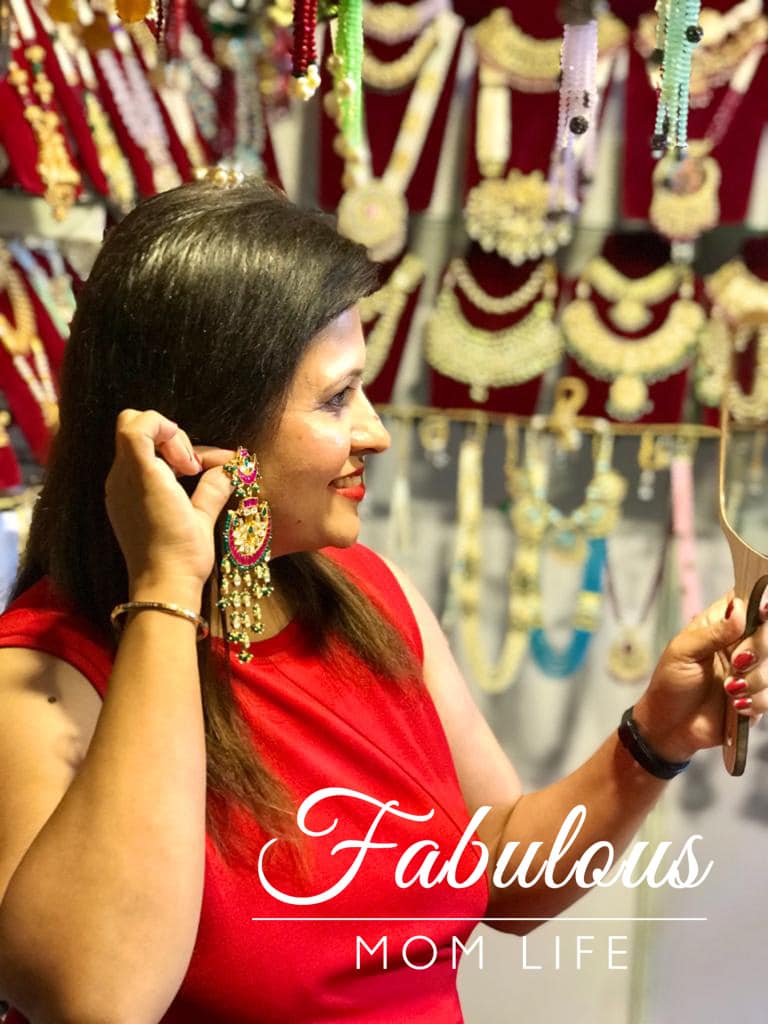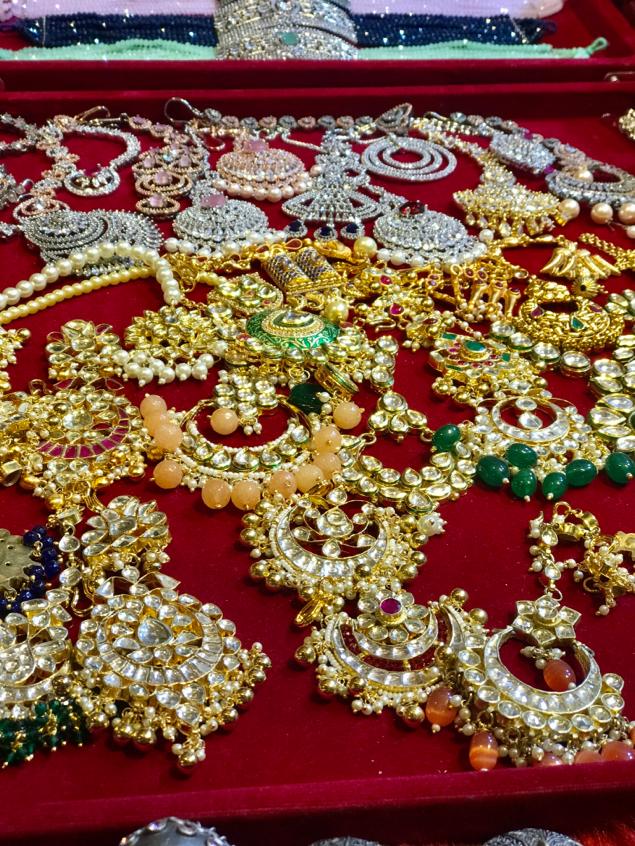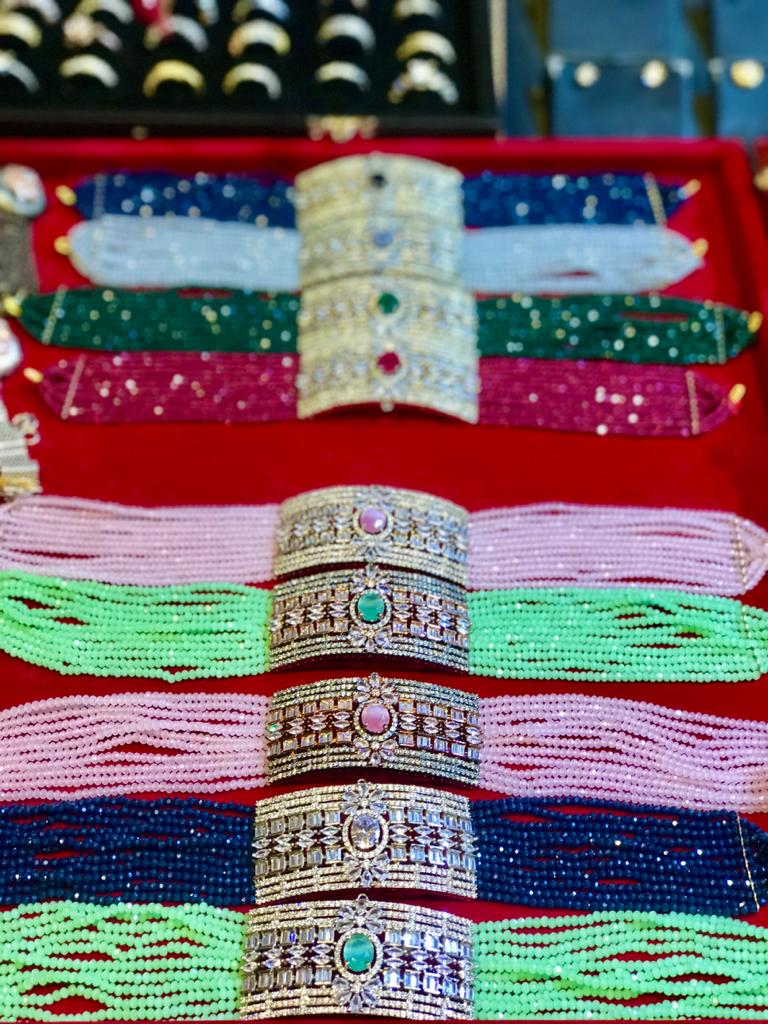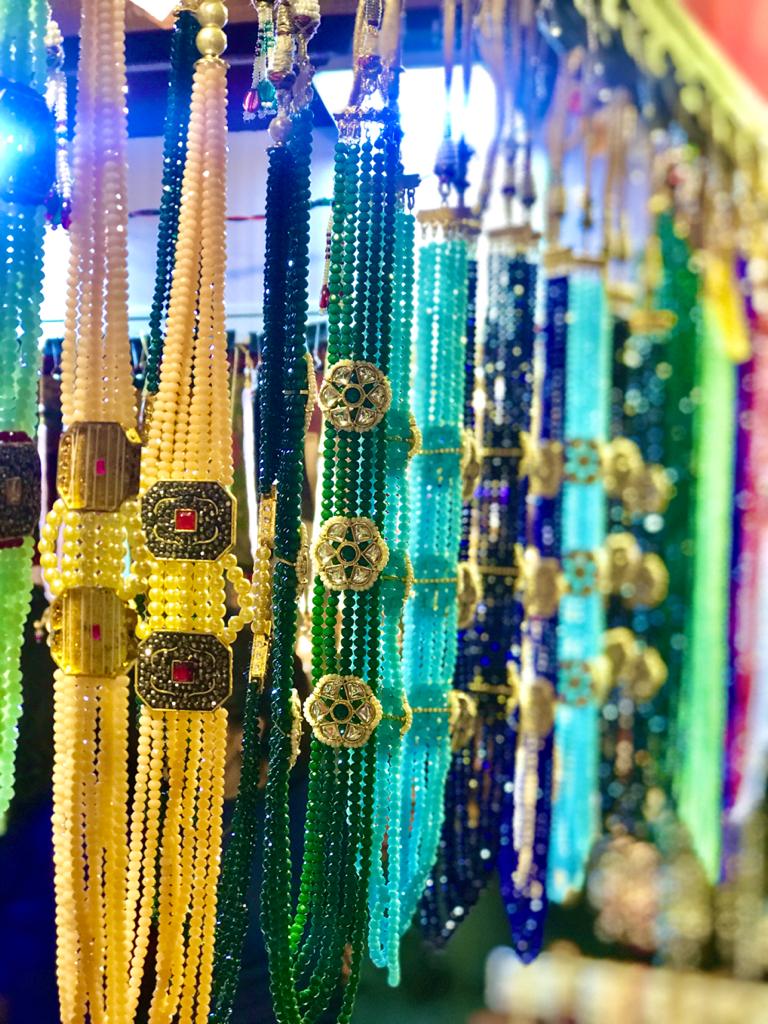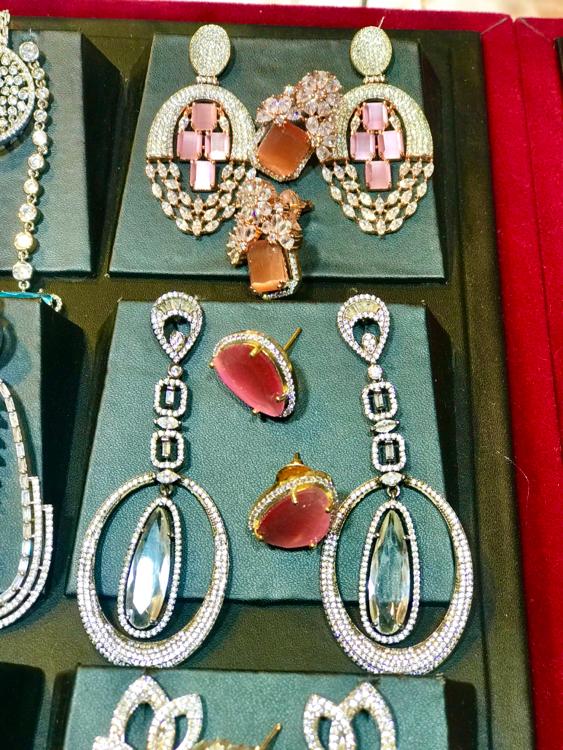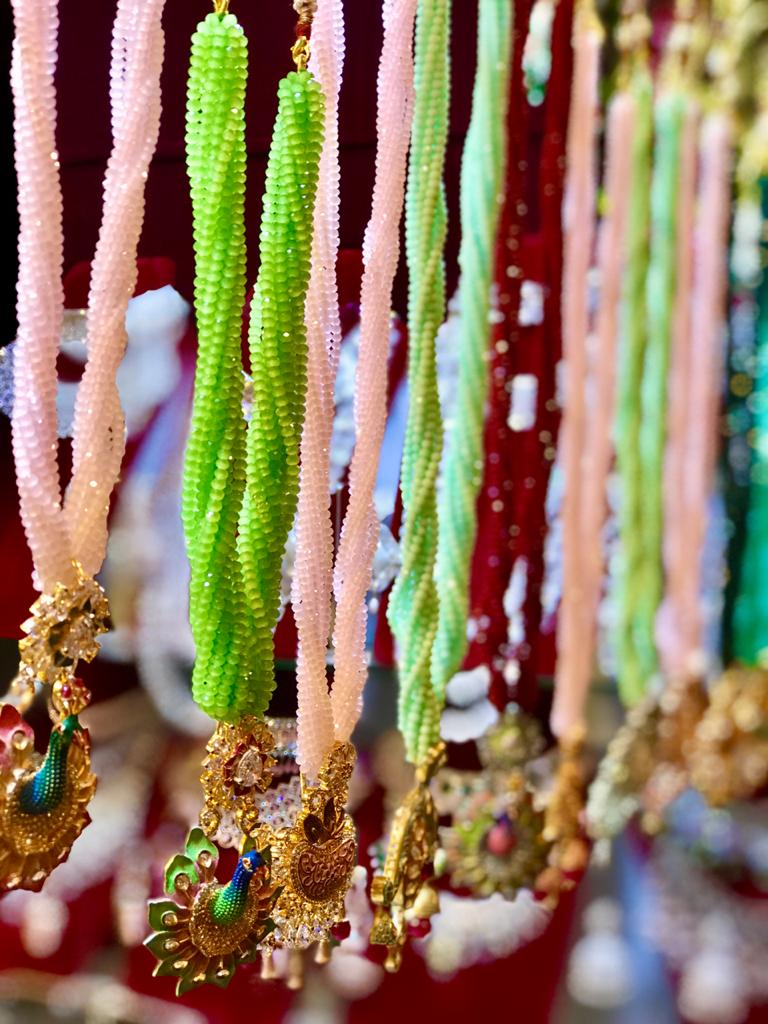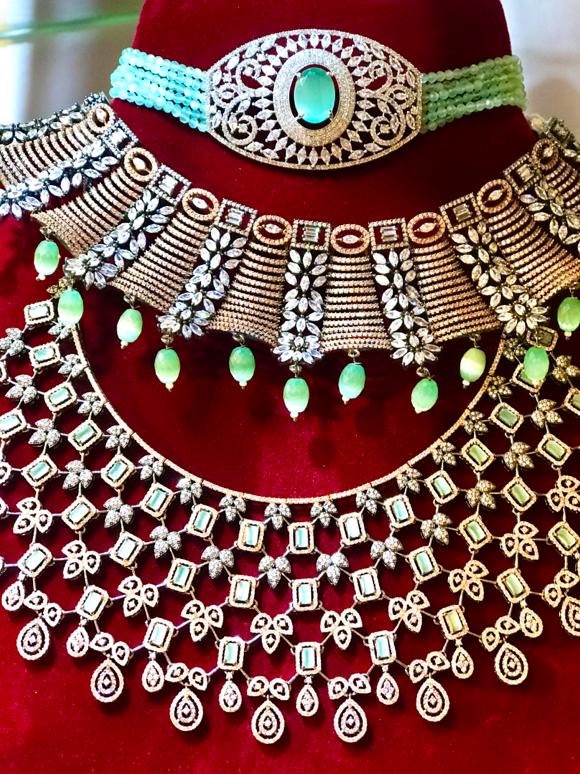 You can contact Jewellery World by Usman Zariwala for more details on Instagram or Whatsapp at 9833285823.
AKANSHA LUCKNOWI
You must know by now that my visit to Fashionista isn't complete until I have found some Chikankari to ogle at.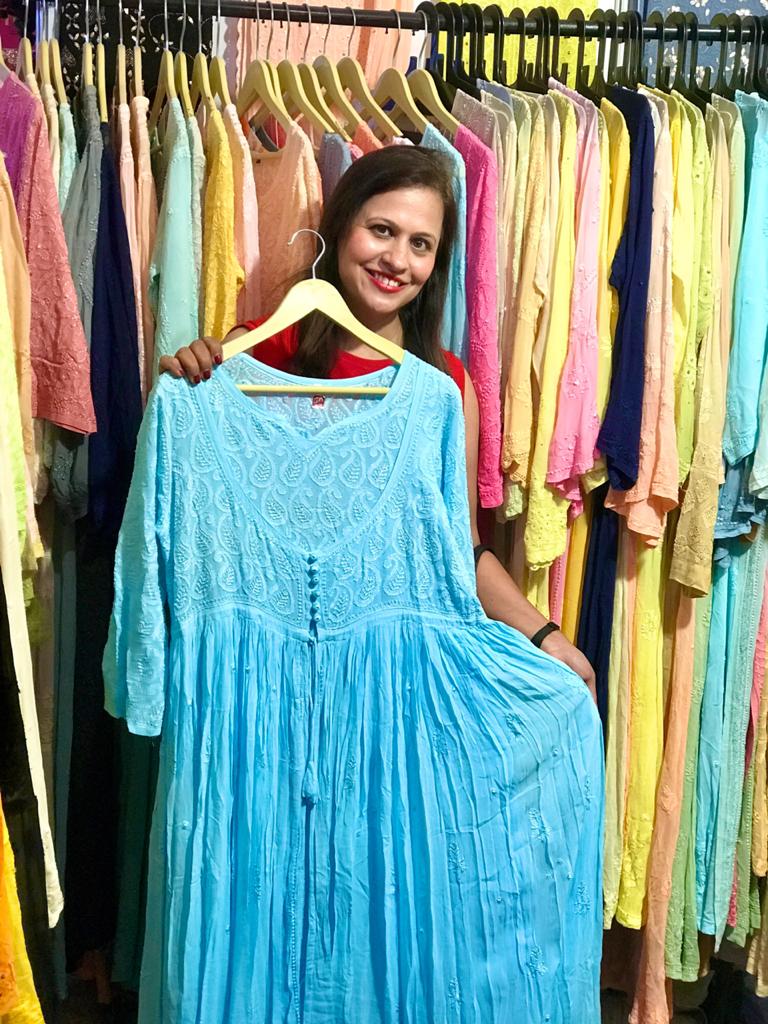 Straight from the land of Nawabs, this brand showcased floor-length suits and anarkalis in resham thread handwork. Priced at INR 8500.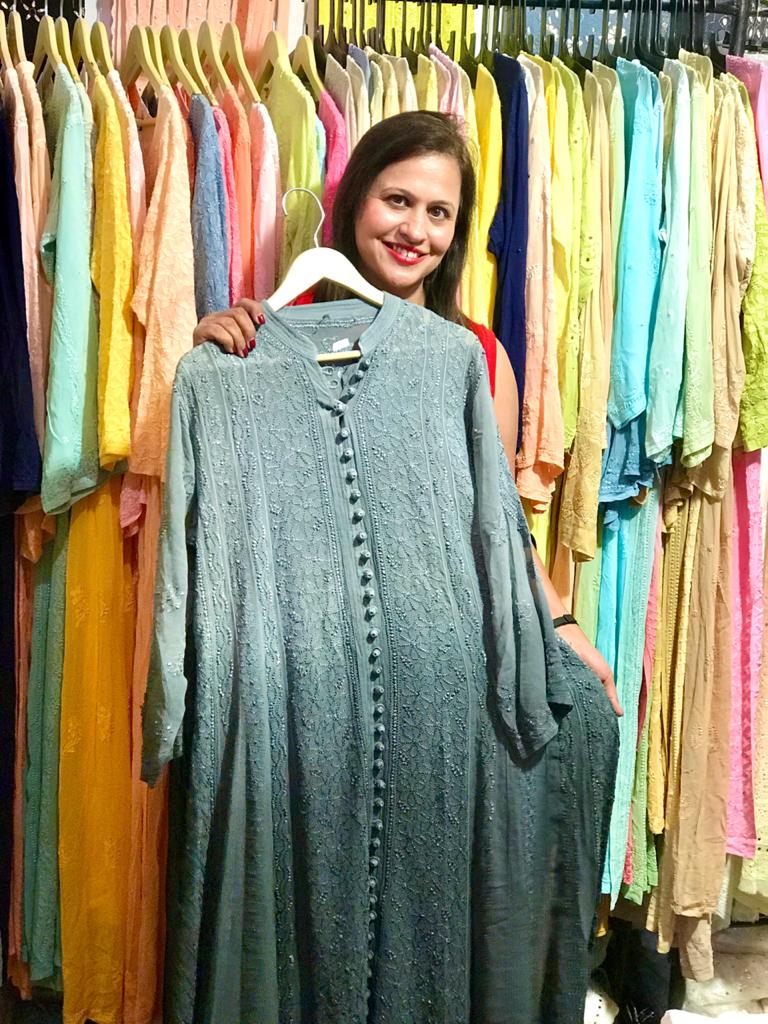 BALAJI DECOR
I am so happy to have found this store! The hostess in me loved this store the mostess! Pretty serving trays, dinner mats and other tableware.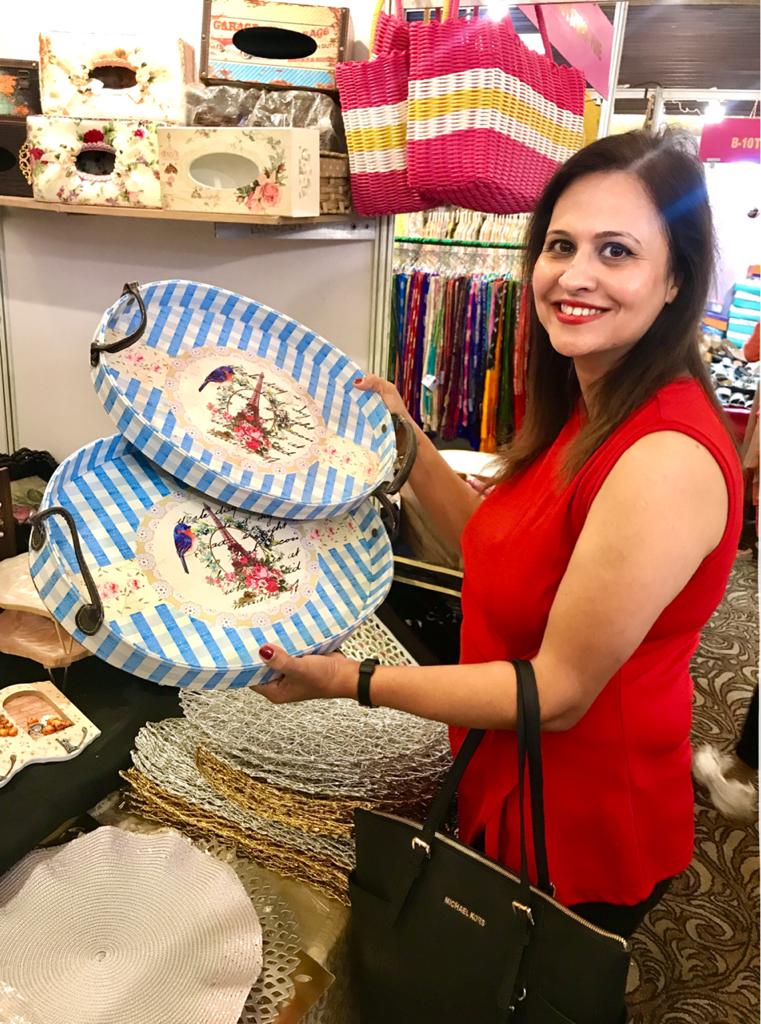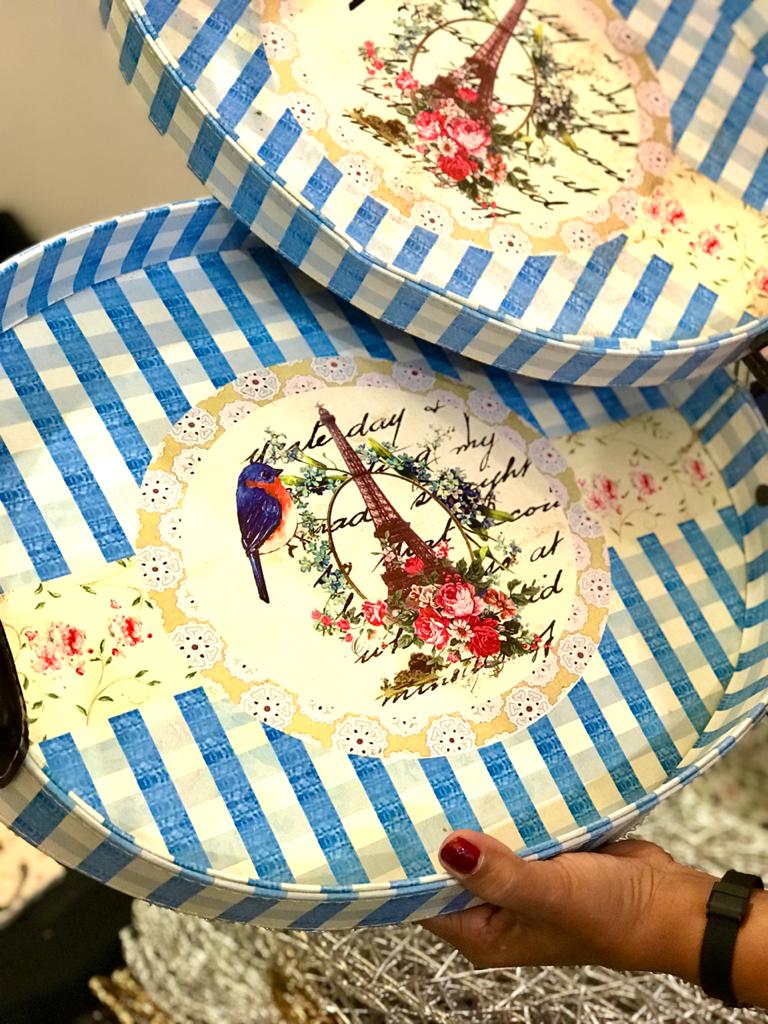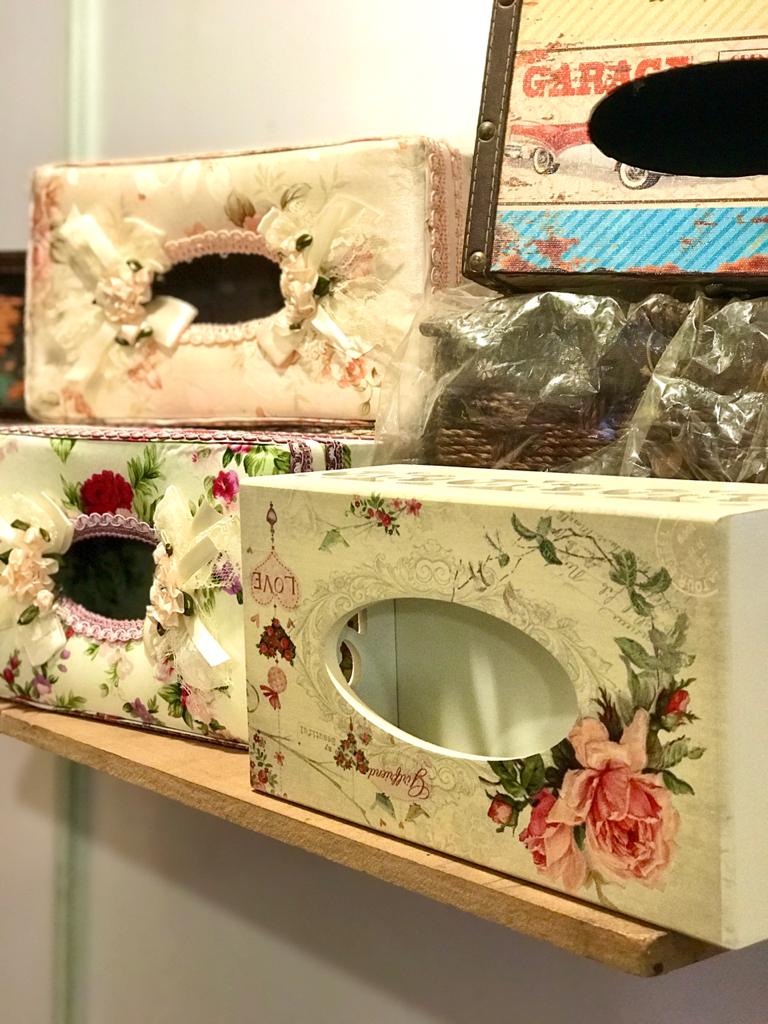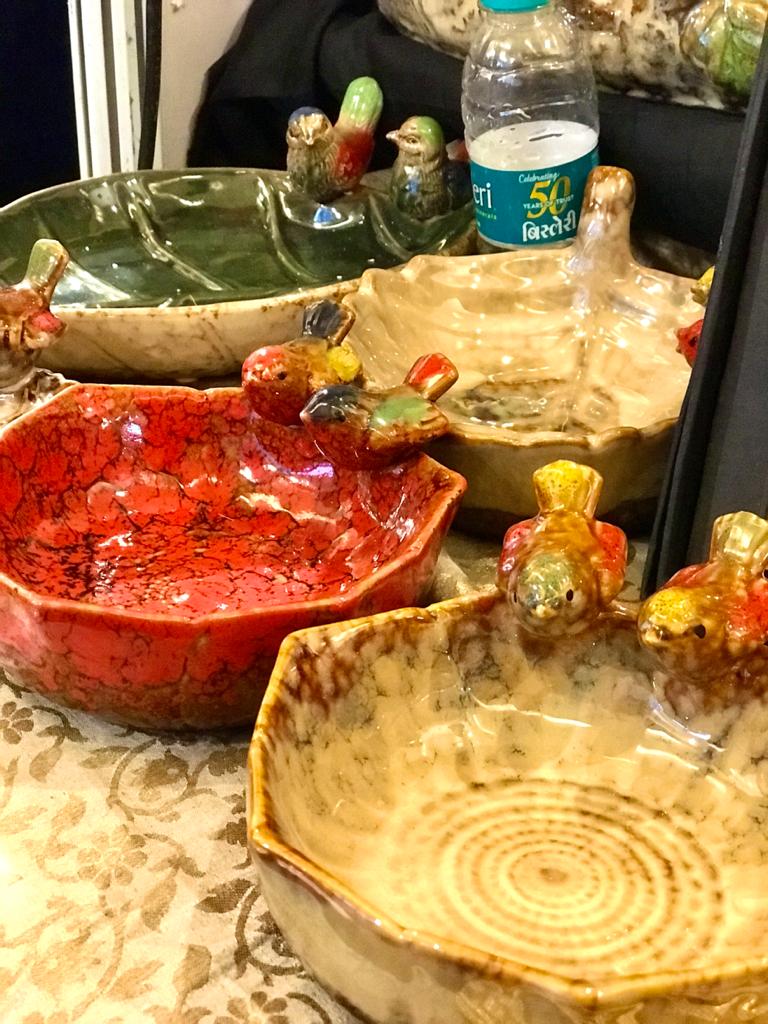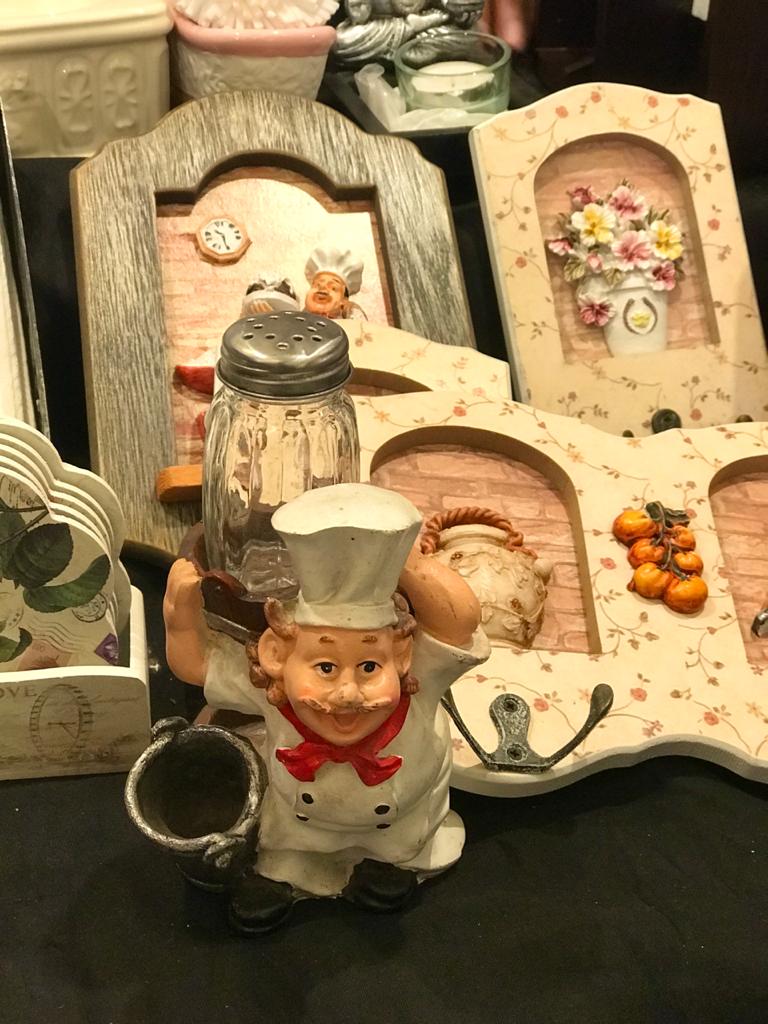 HOMESTORE
Exactly opposite was Homestore, specializing in Organizers of different shapes, sizes and uses!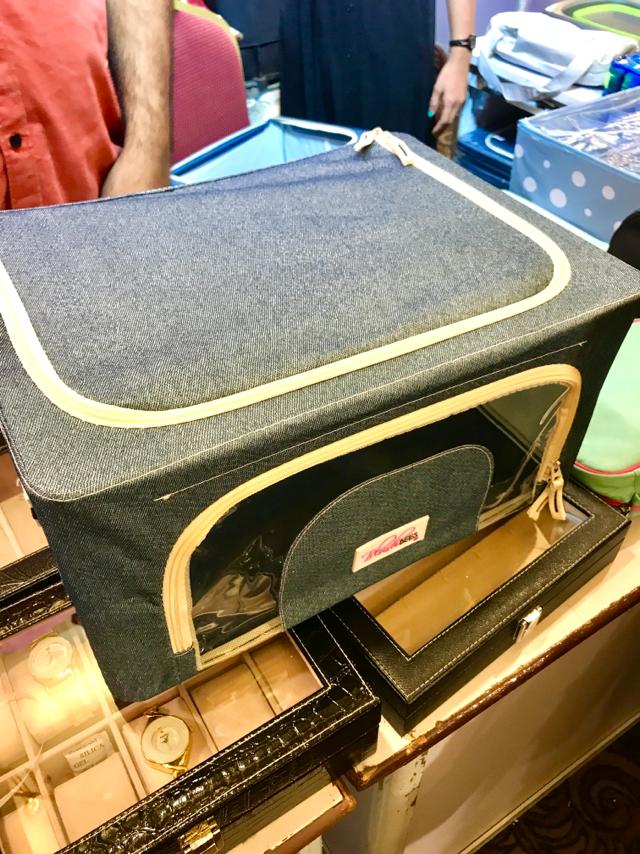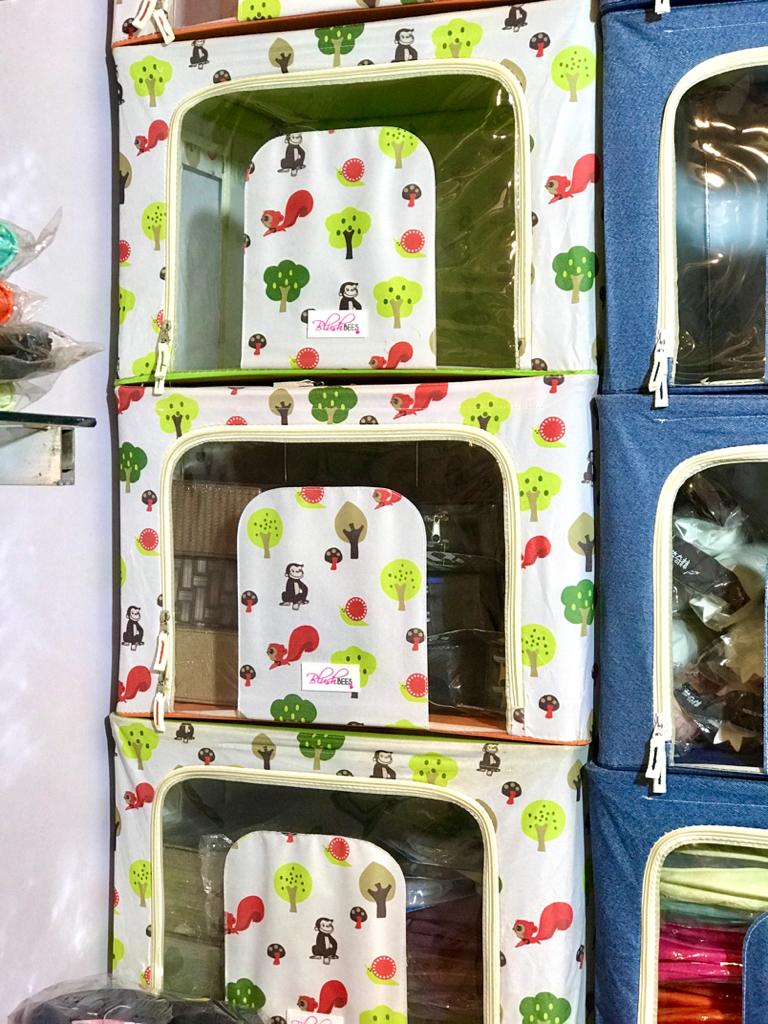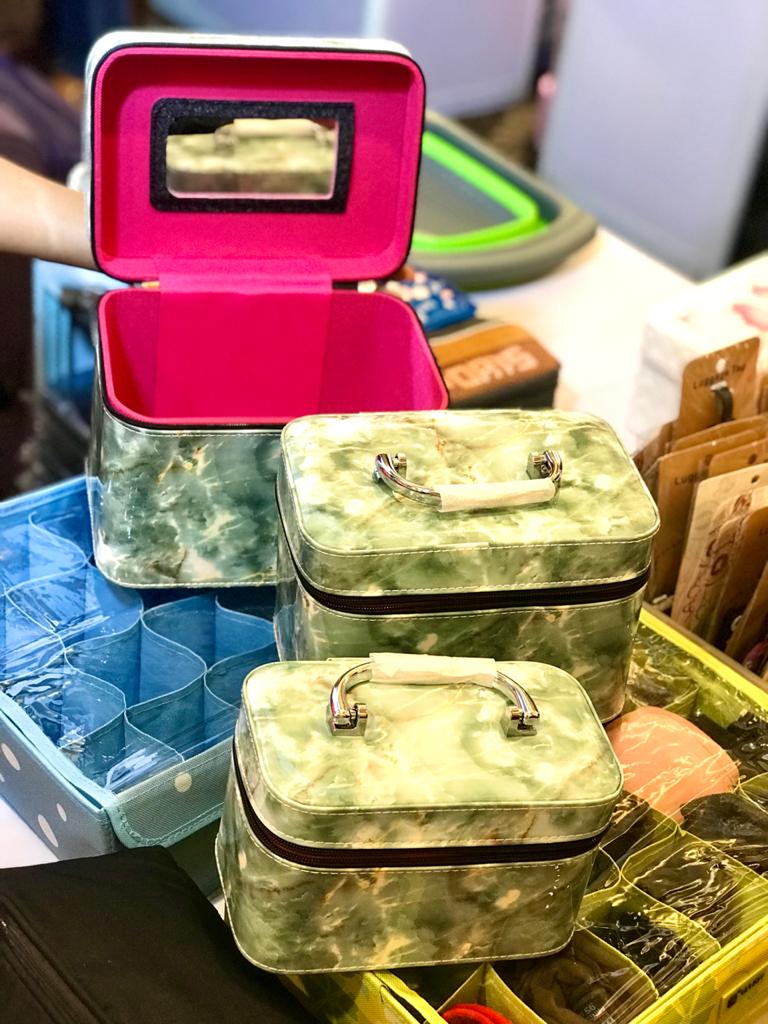 KRITI CREATION
Looking for something one-of-a-kind to wear to the next party? How about a hand-painted Sharara set in pure chinon?
Or beautiful Gota work?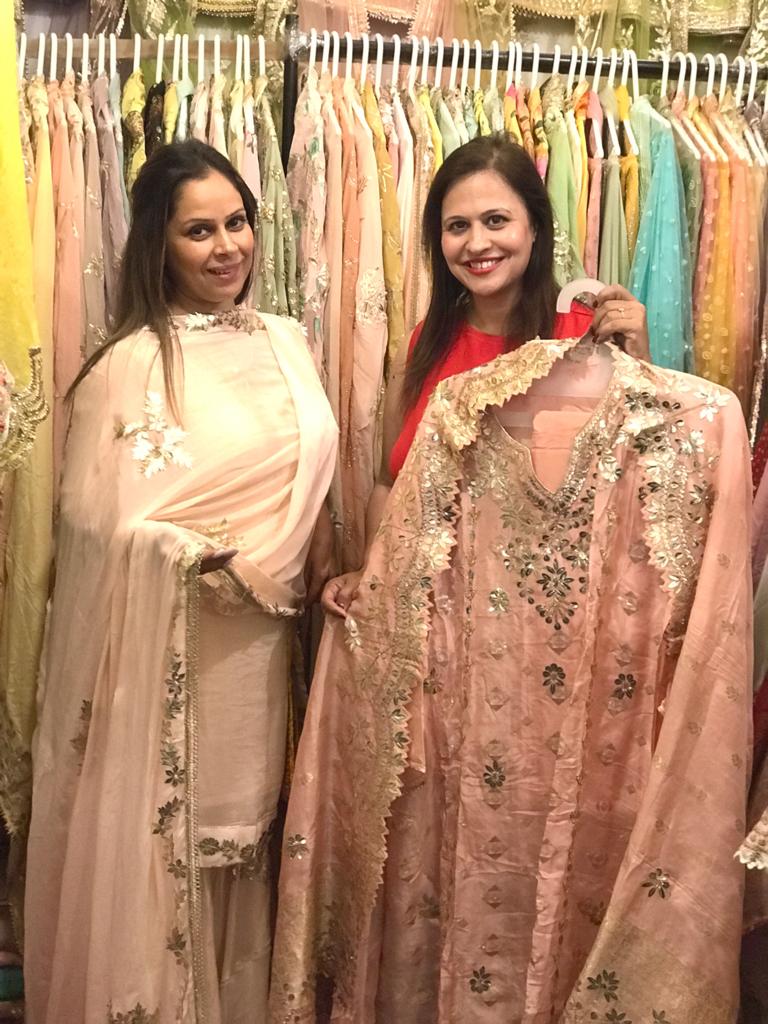 JAINAM ARTS
I was immediately drawn to the GRAND iron wall decor displayed at this store.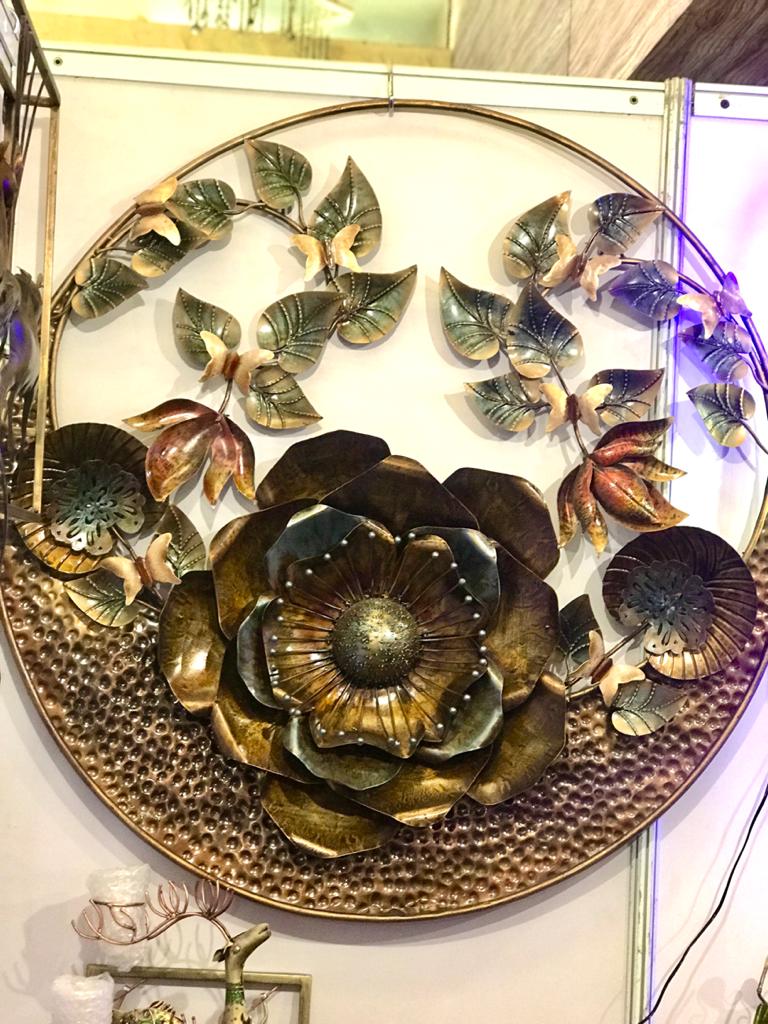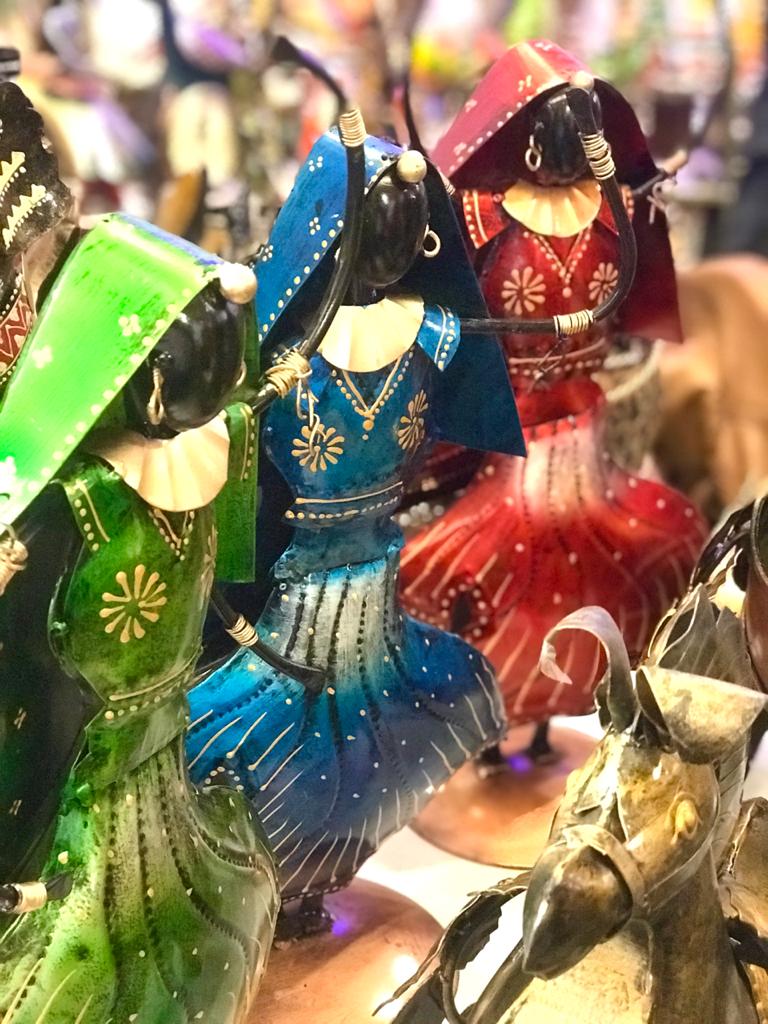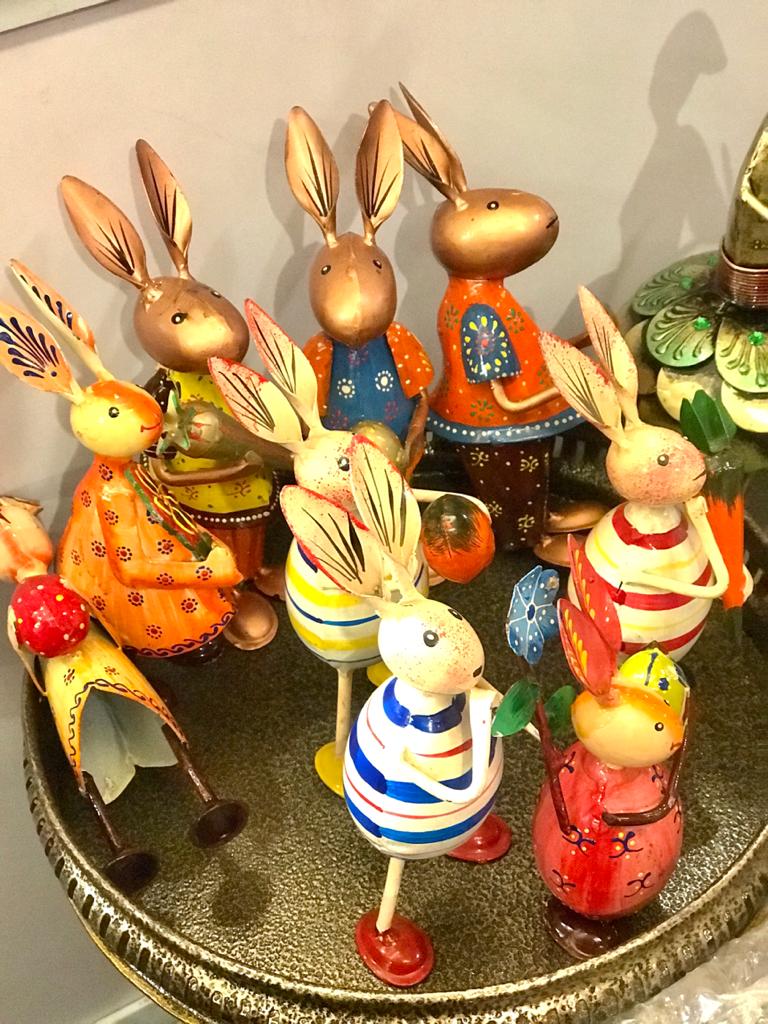 ENAH BY NEHA
An excellent example of the sustainable fashion by homegrown fashion designers is Enah by Neha.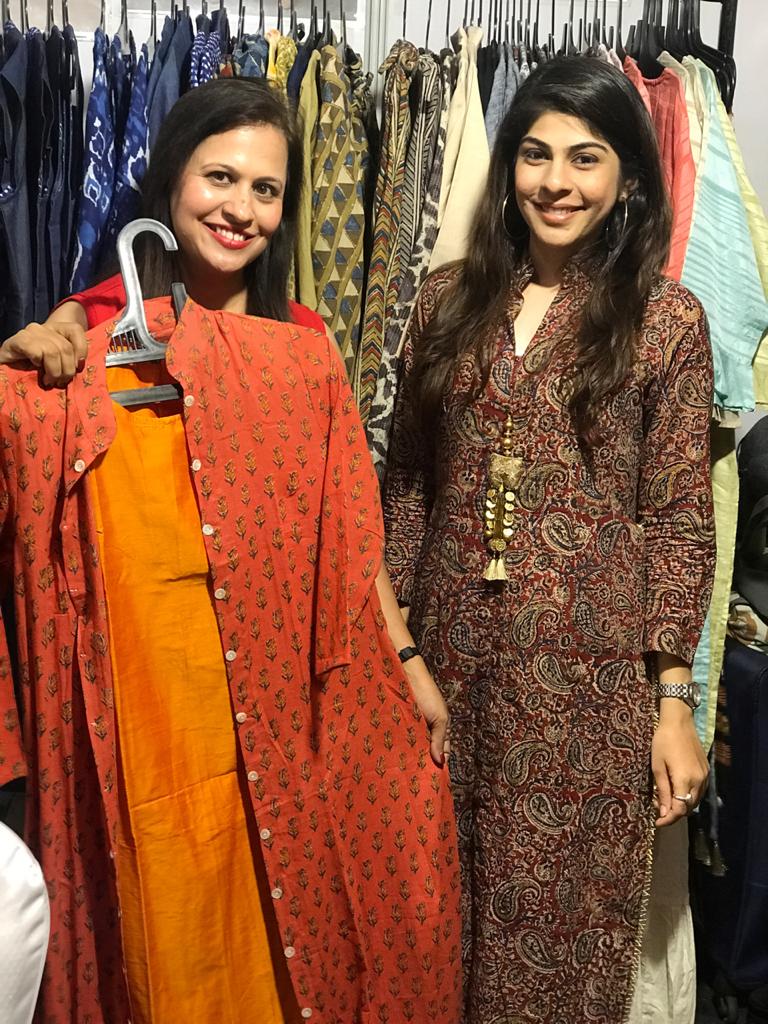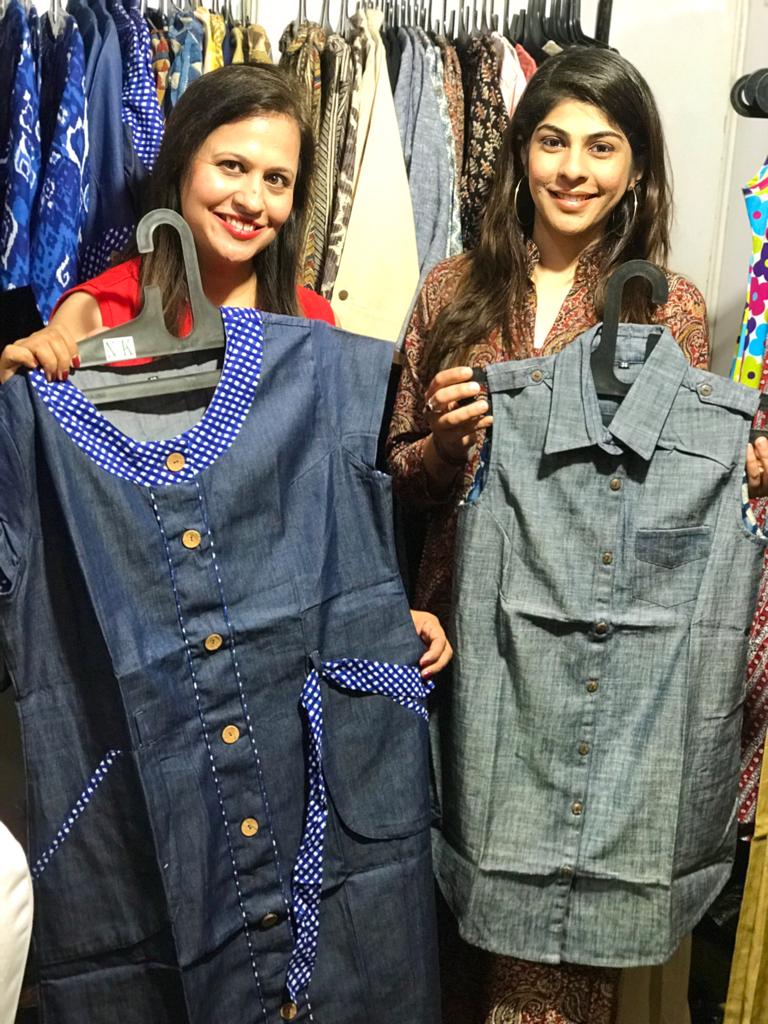 AMAR BAGS
A well-known name from the city itself, Amar bags had an excellent variety of handbags, shoulder bags and clutches to shop for: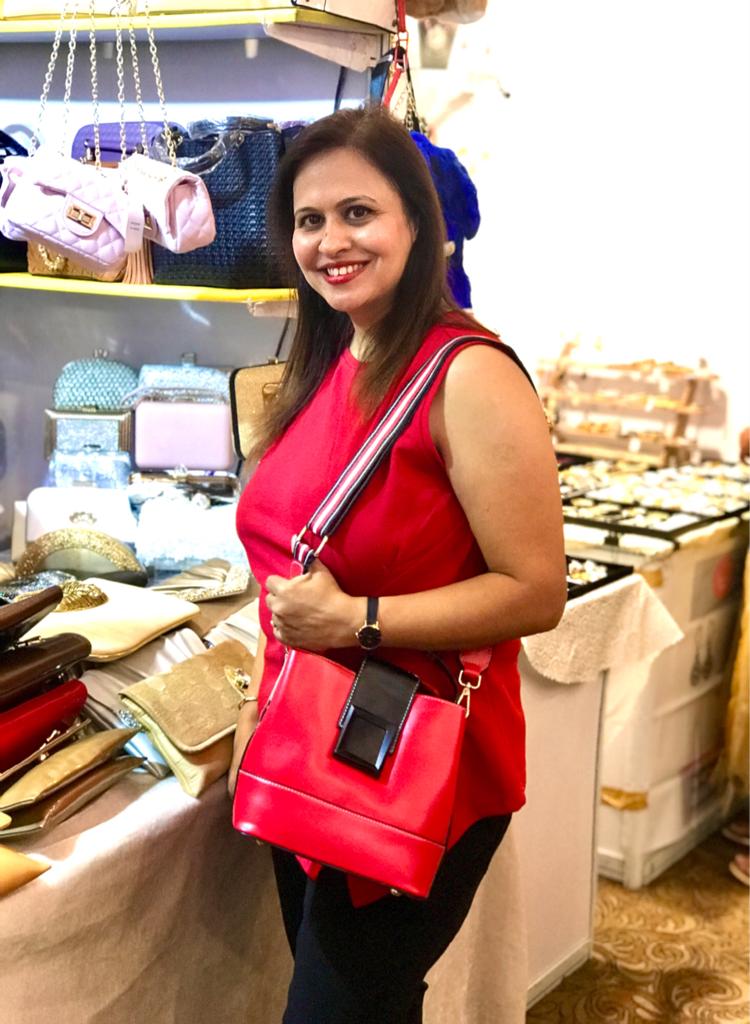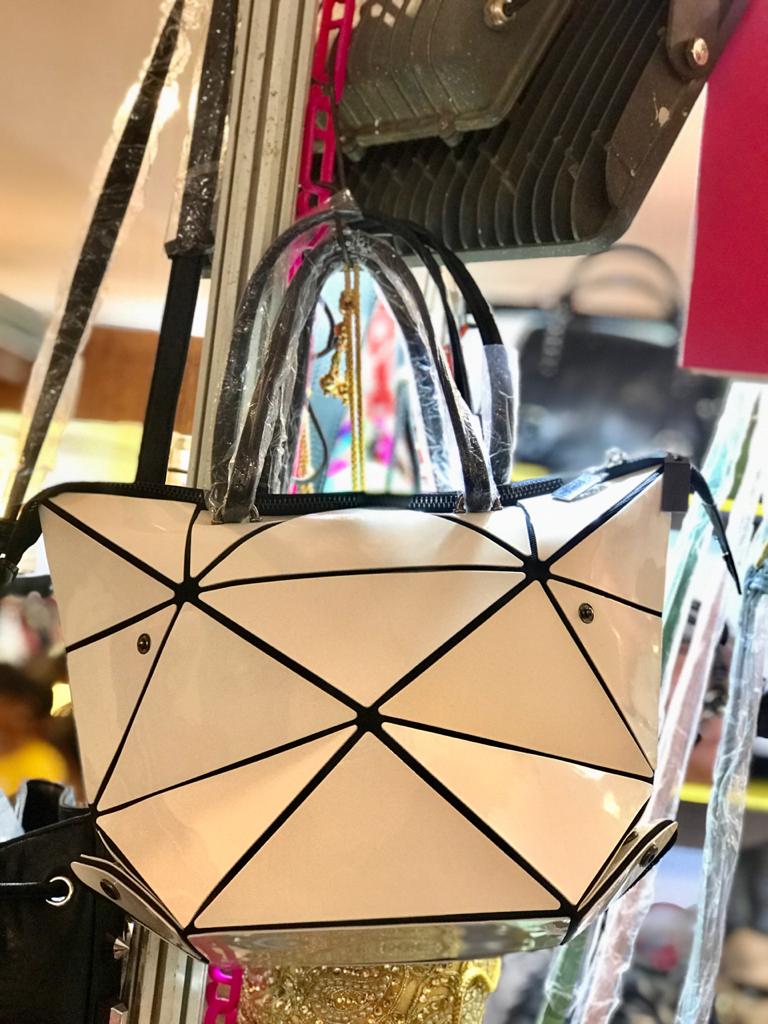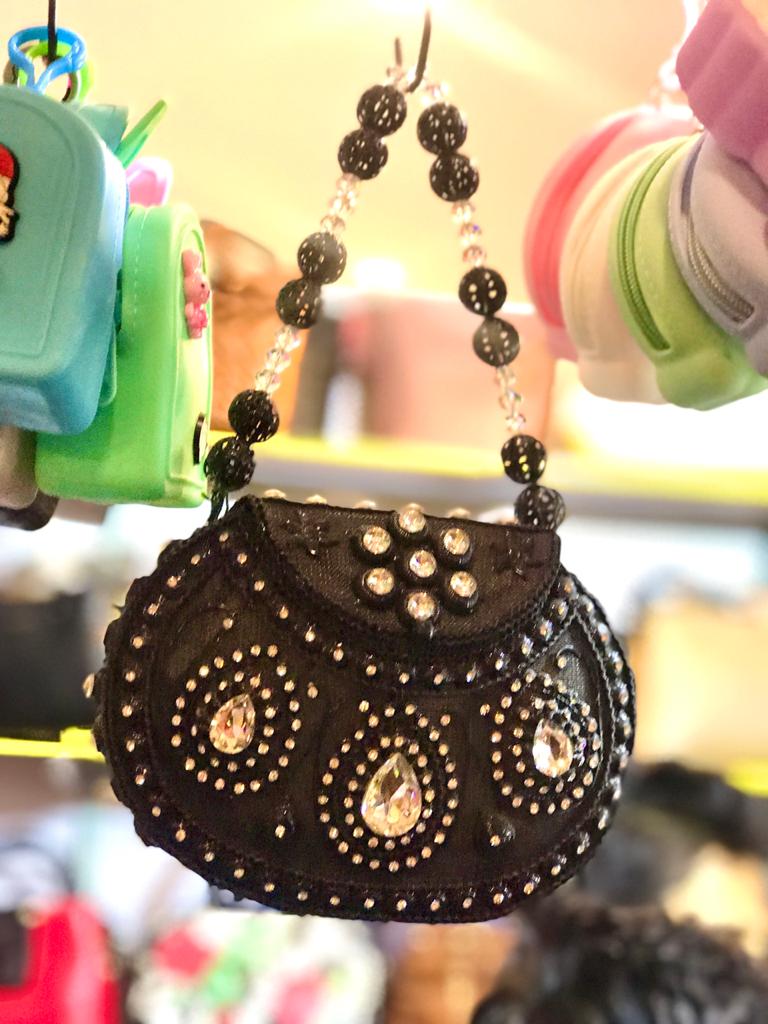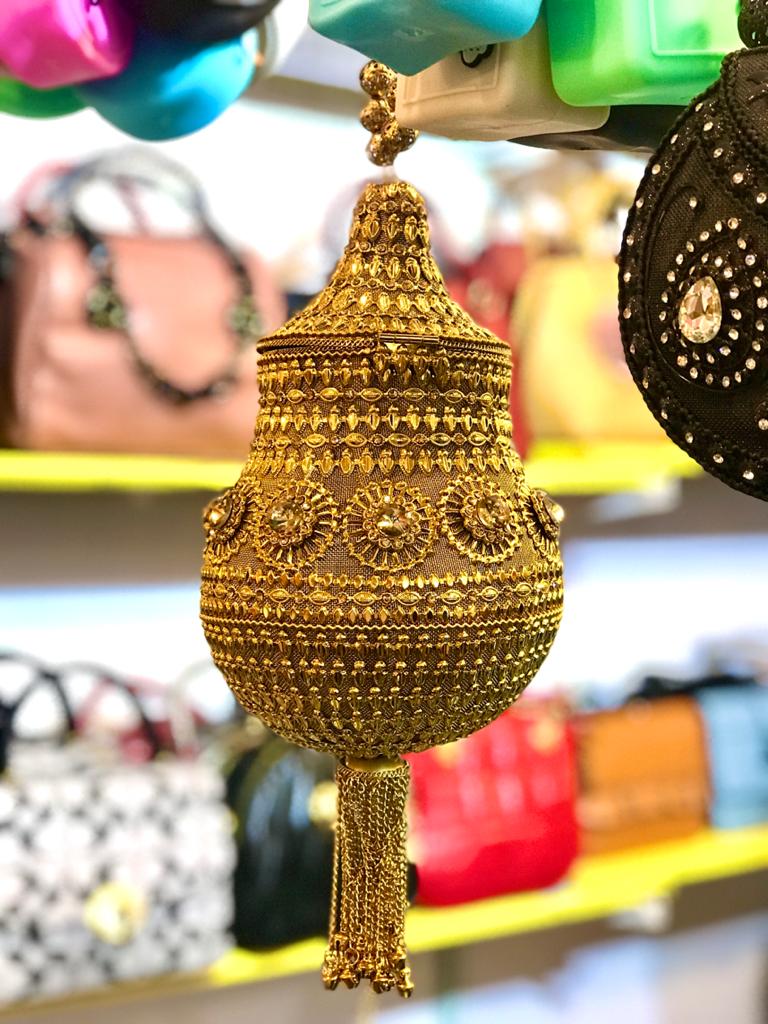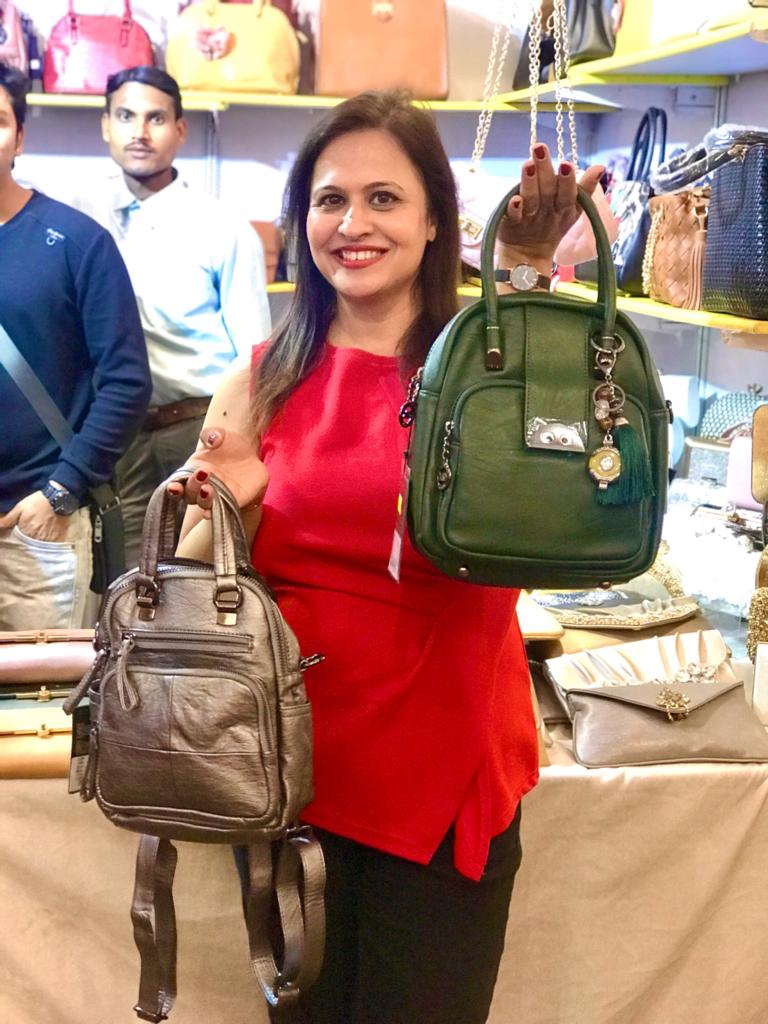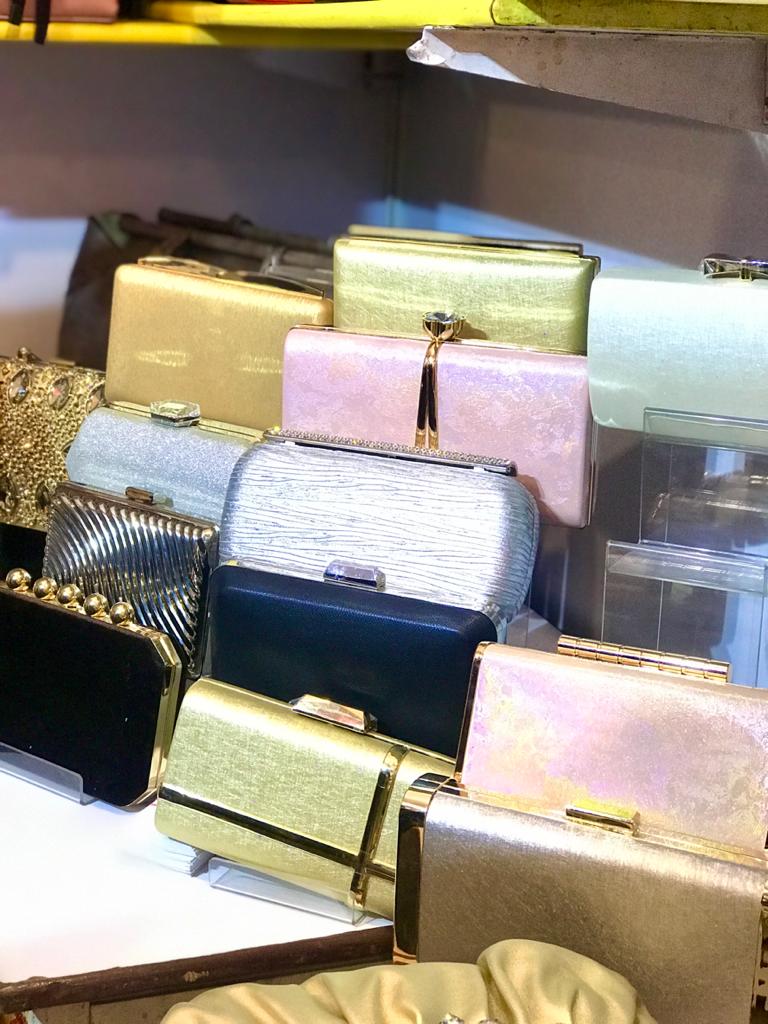 You can contact Amar Bags at 9881235222 or 9371945548 or visit their shop in Nagpur on Bohra Masjid Road, Itwari.
A S HANDLOOM
My favorite part when shopping at Fashionista is to see how well-received our Indian heritage crafts are. Take A S Handloom for example. Their beautiful prints and airy fabrics were loved by all customers. And the prices are so good, you can buy several at once!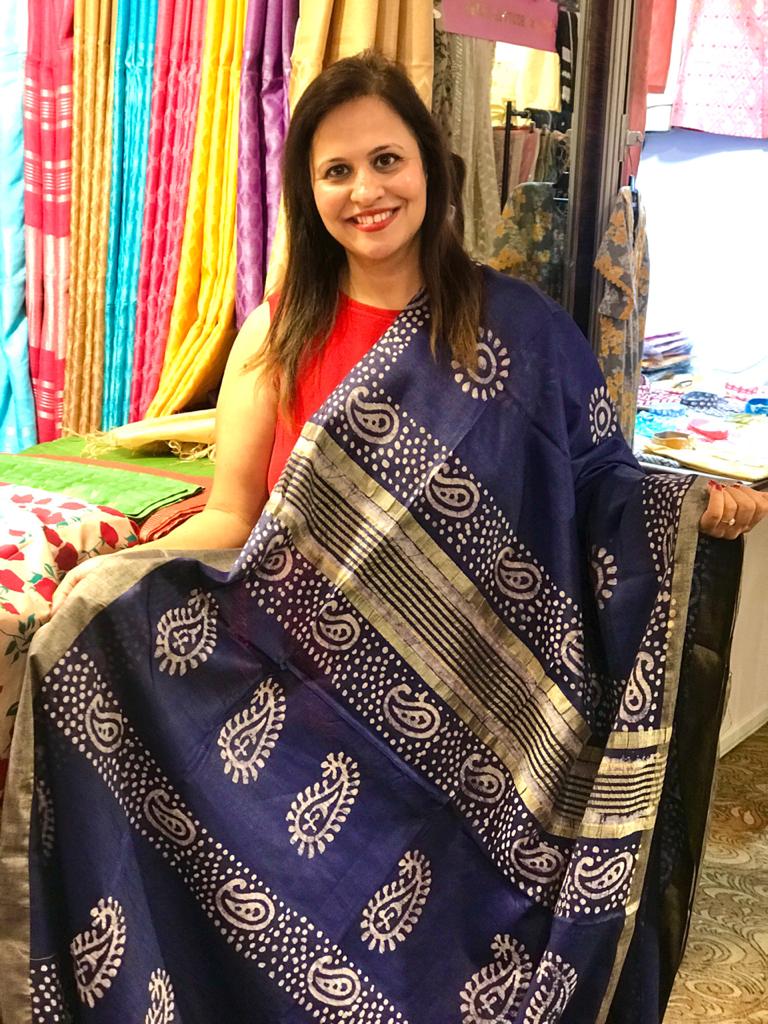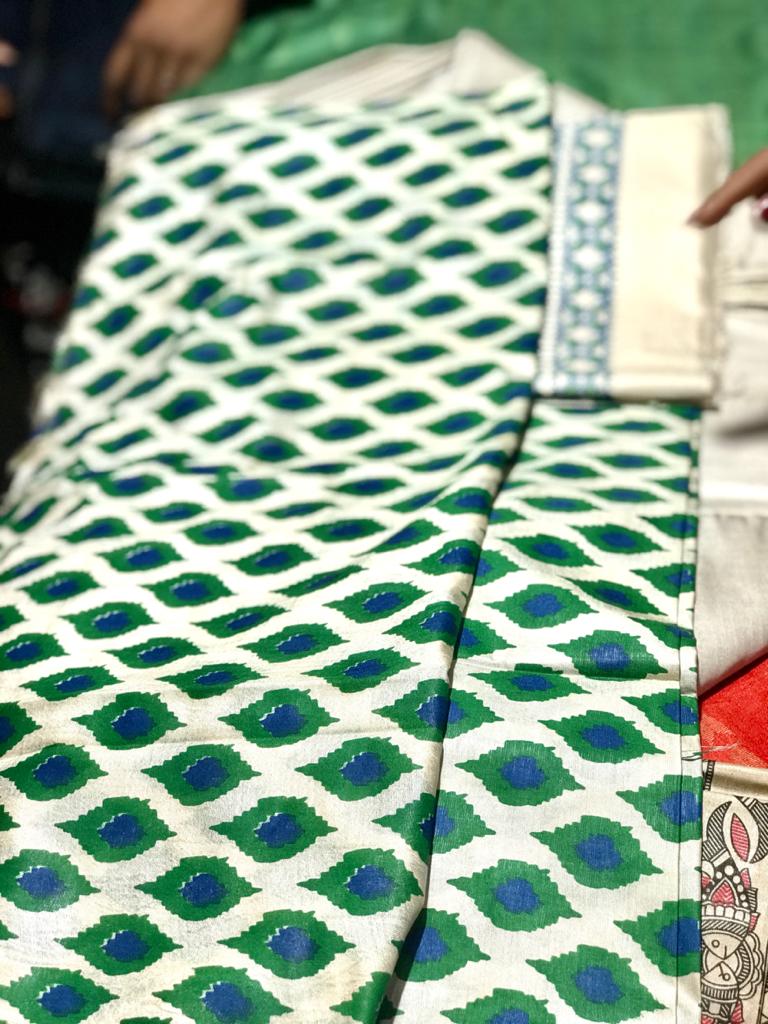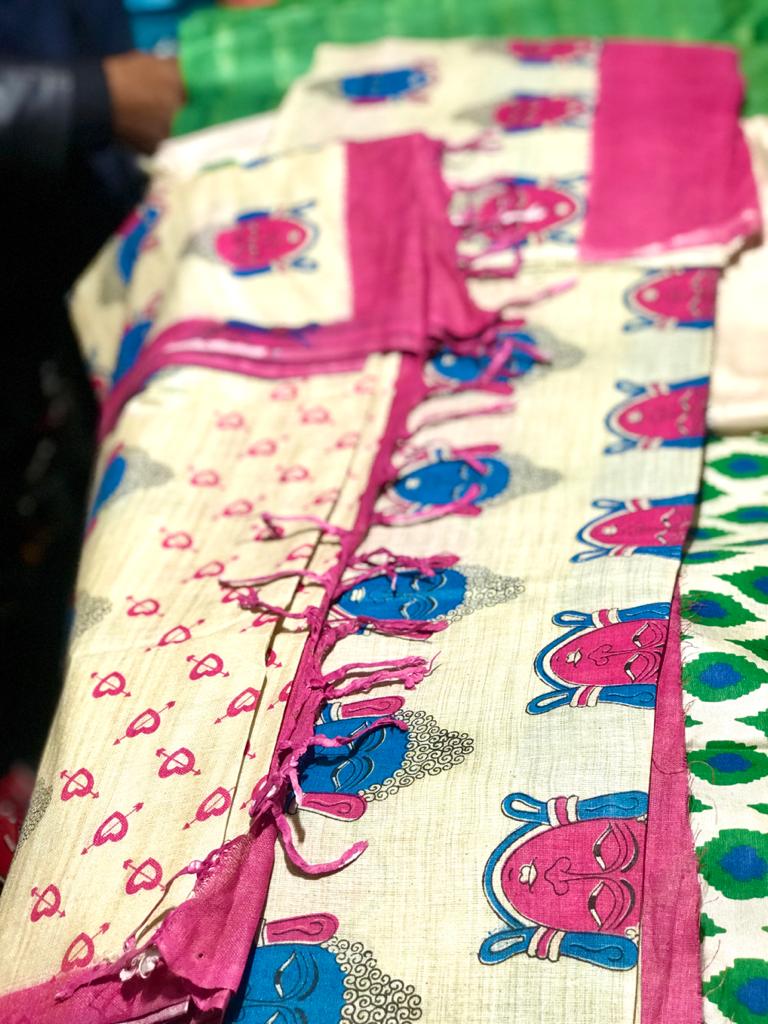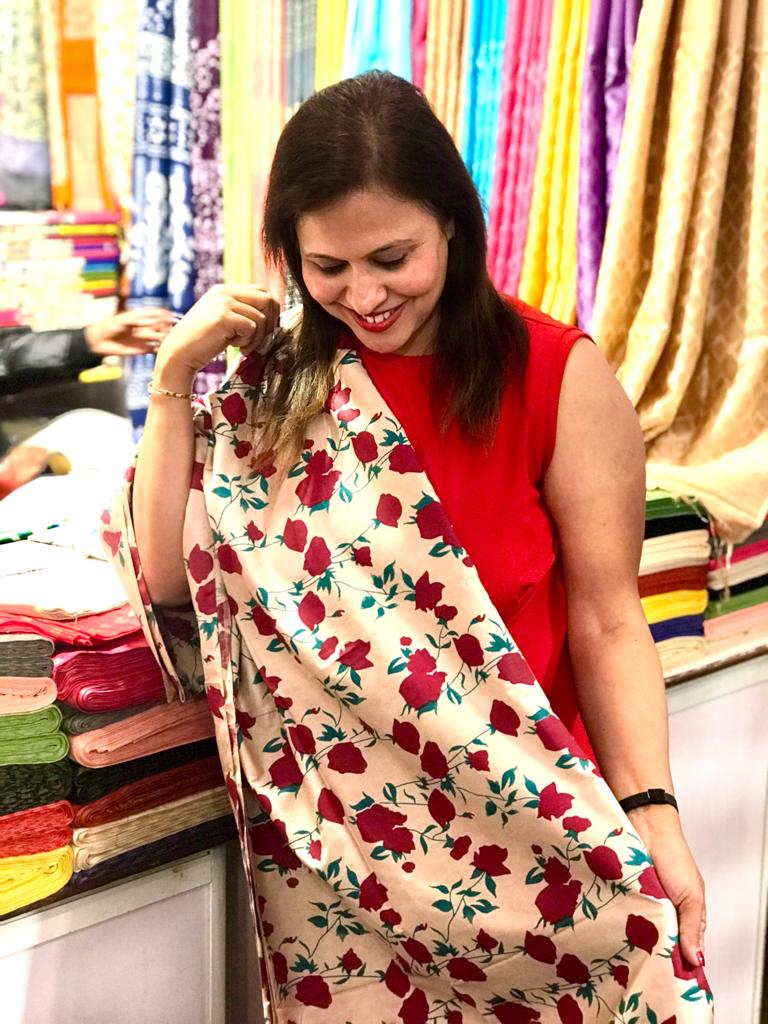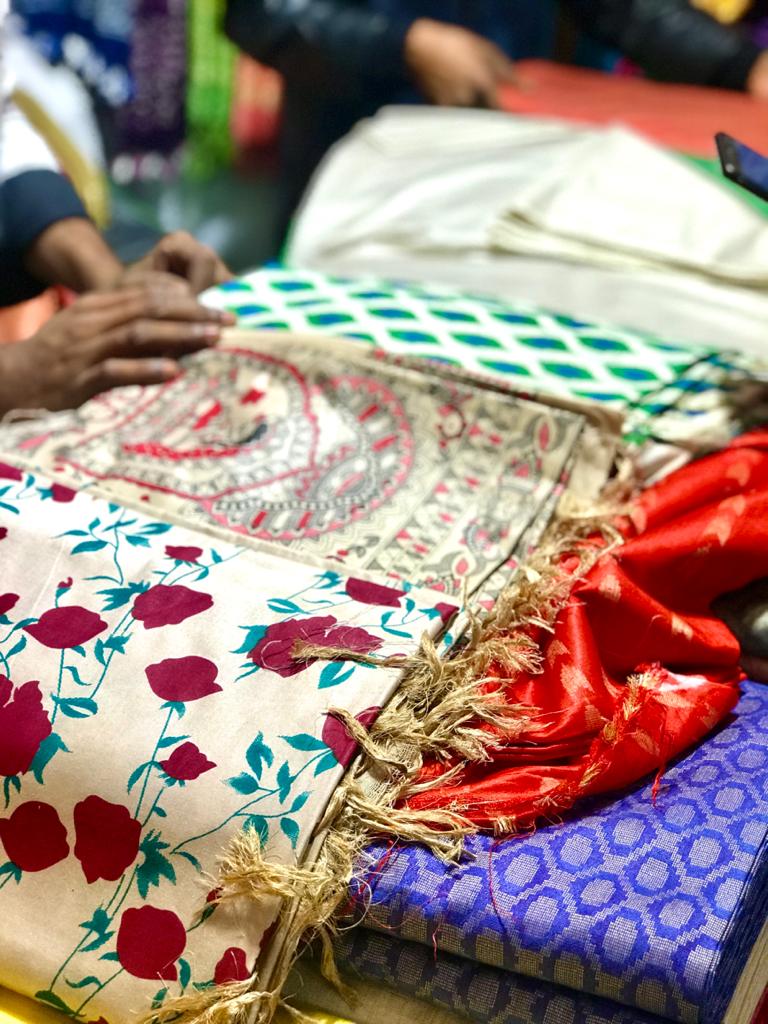 VANSH FAB AND FASHION
I was drawn in to this store by these subtle and elegant sarees priced at INR 4500.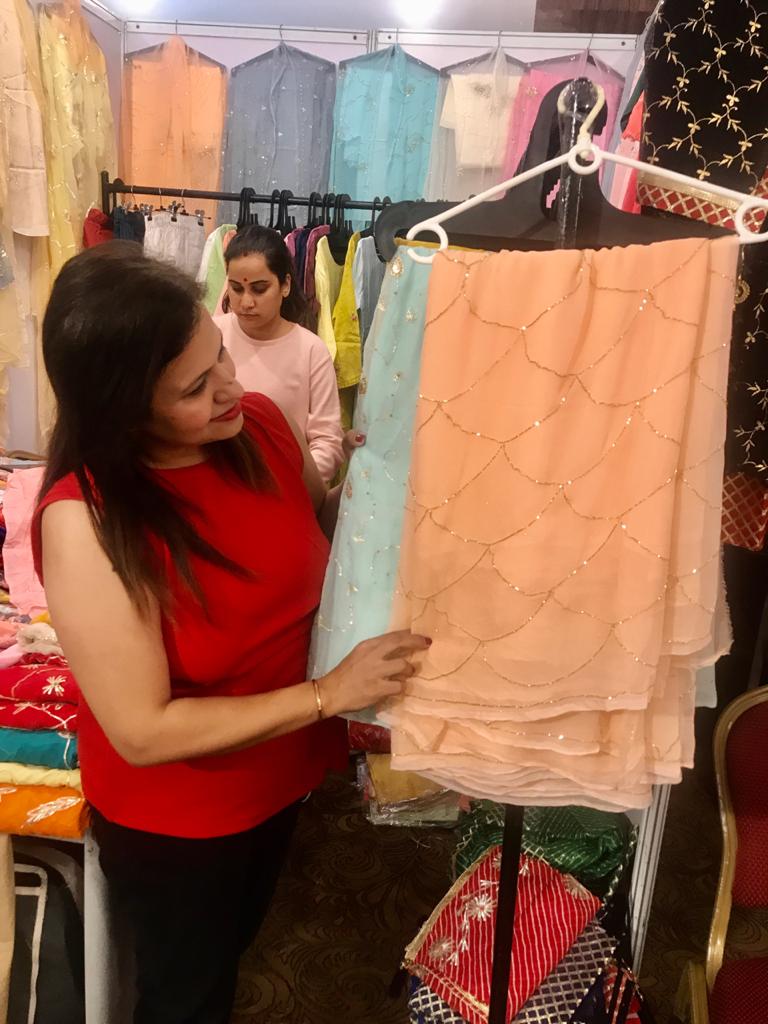 VEDPURAN AYURVEDA
And last but not the least, I was mesmerized by the excellent products and the knowledge of passion of it's founder Ashu Goel. She is an expert on Ayurveda and through years of learning, she has perfected the age-old recipes created using the wisdom of Indian Ayurveda. Products from Vedpuran are created the old-fashioned way and sometimes take years to produce. All products are adulteration and chemical free beauty products, enriched with beneficial, natural ingredients.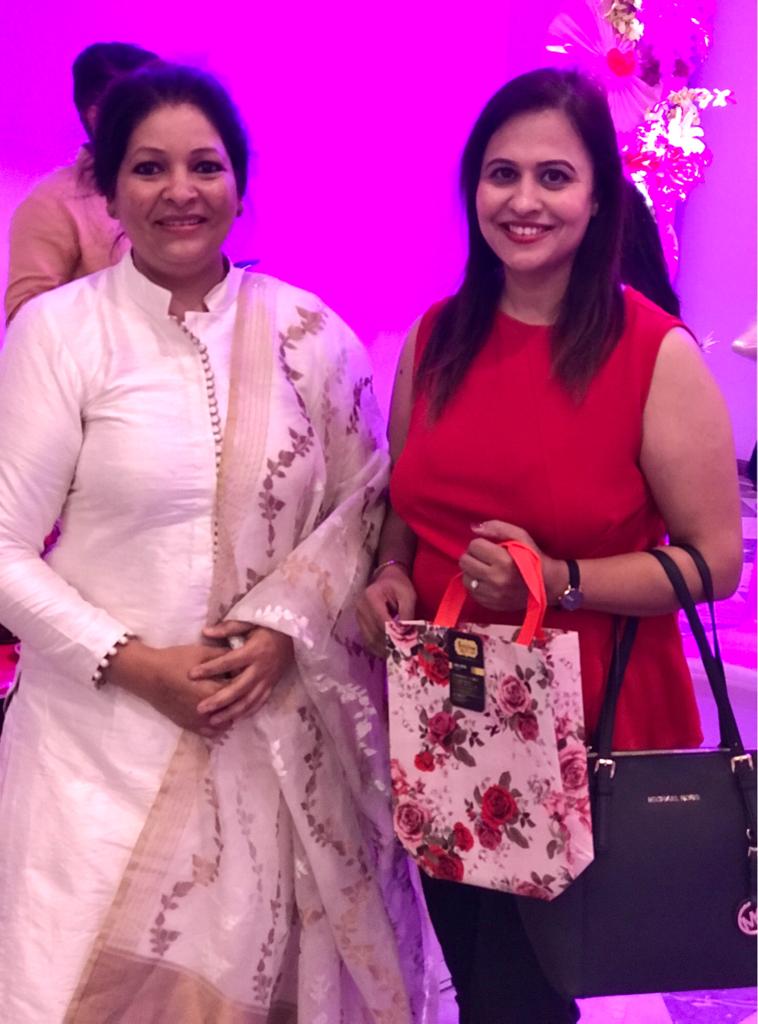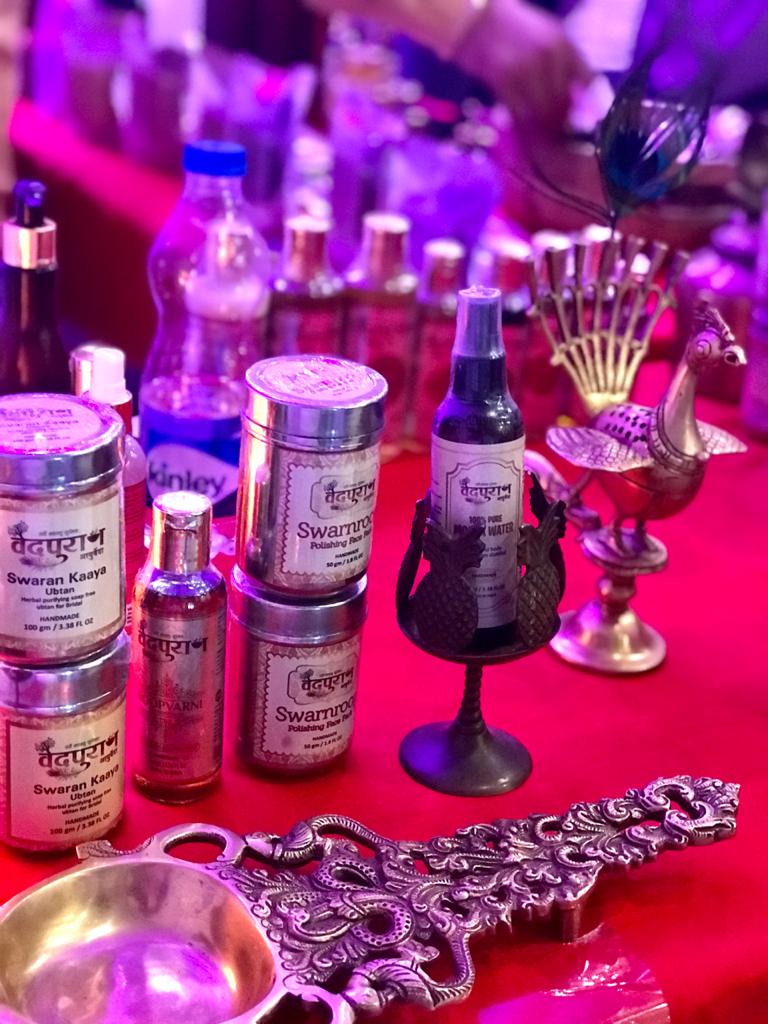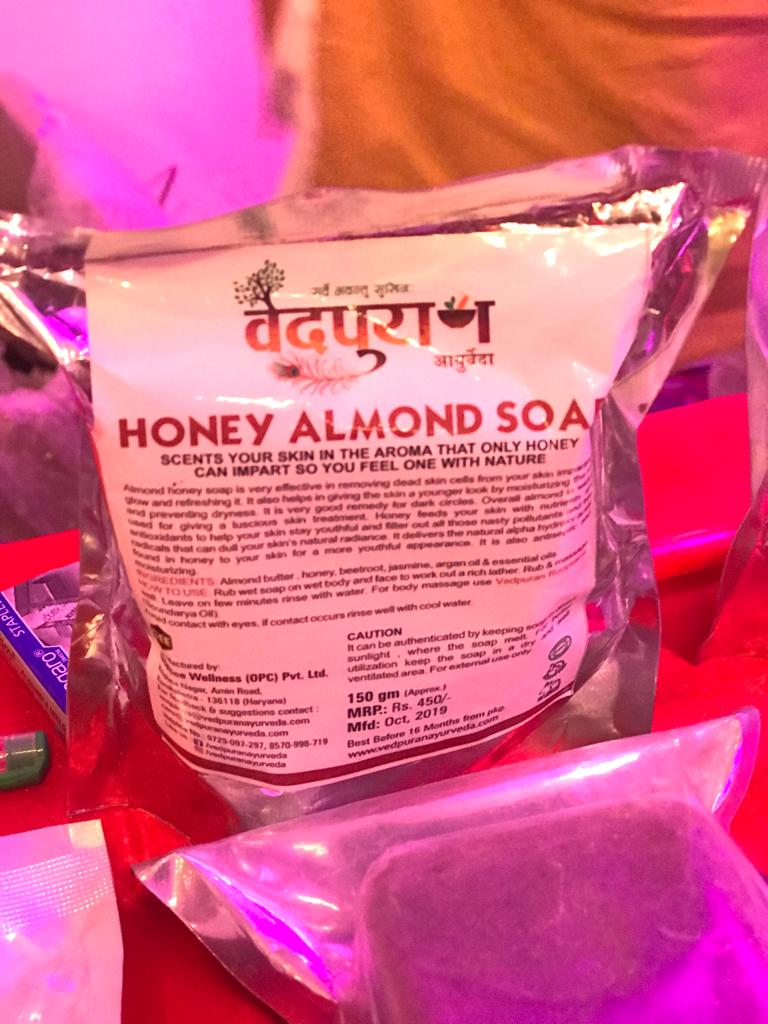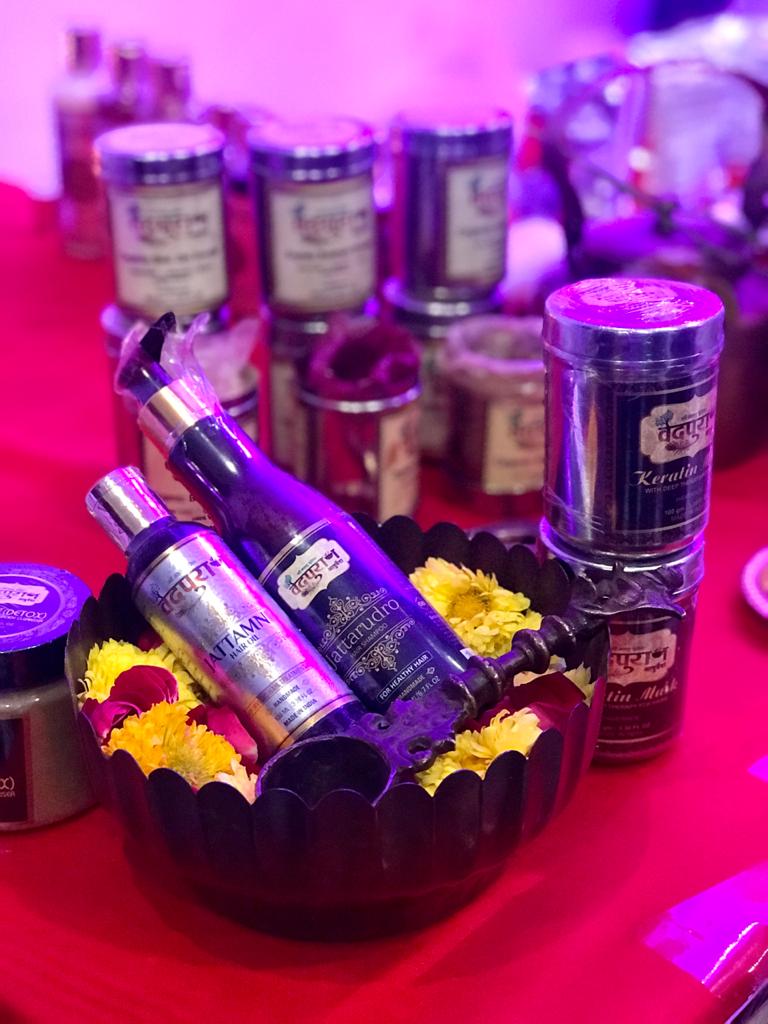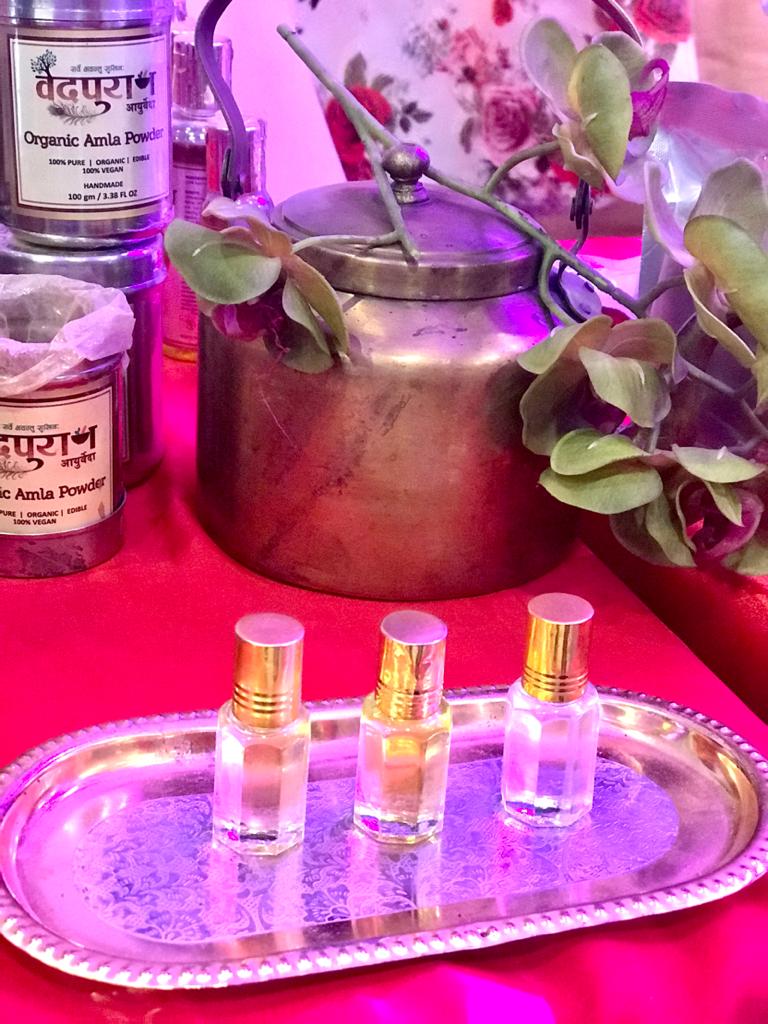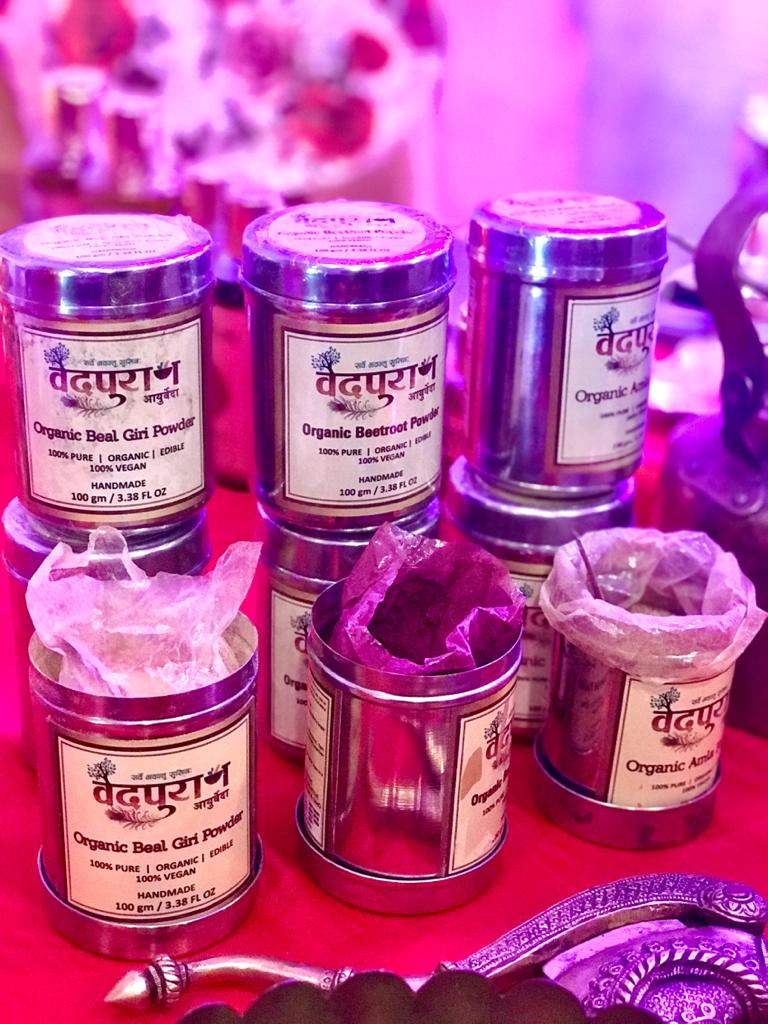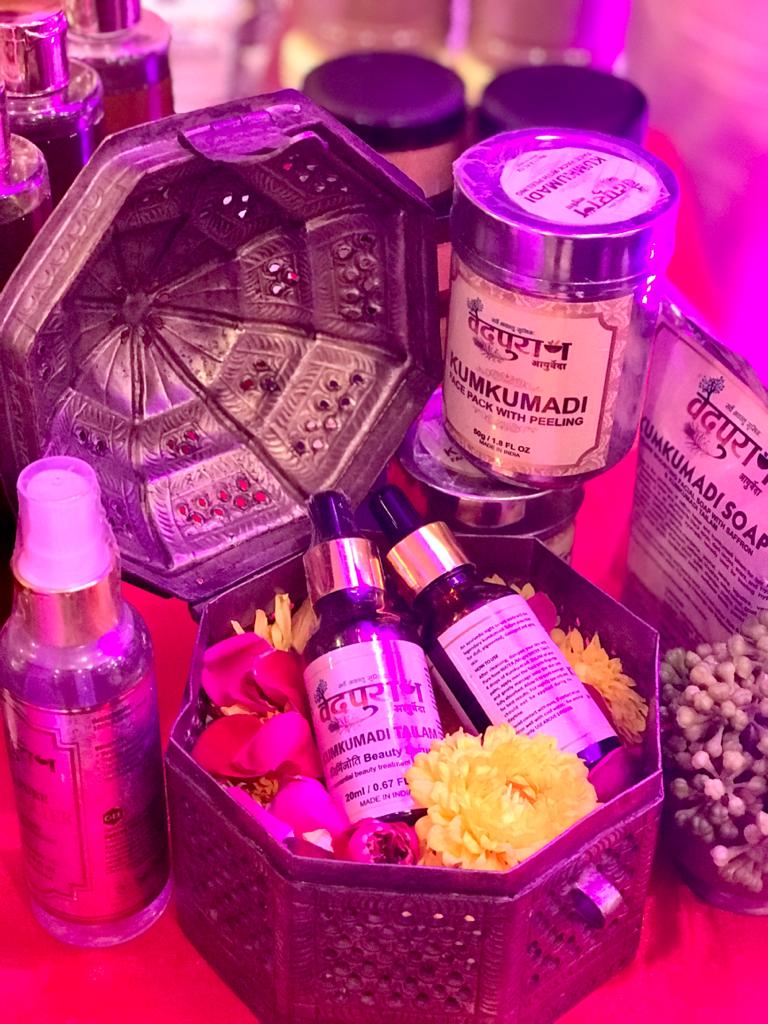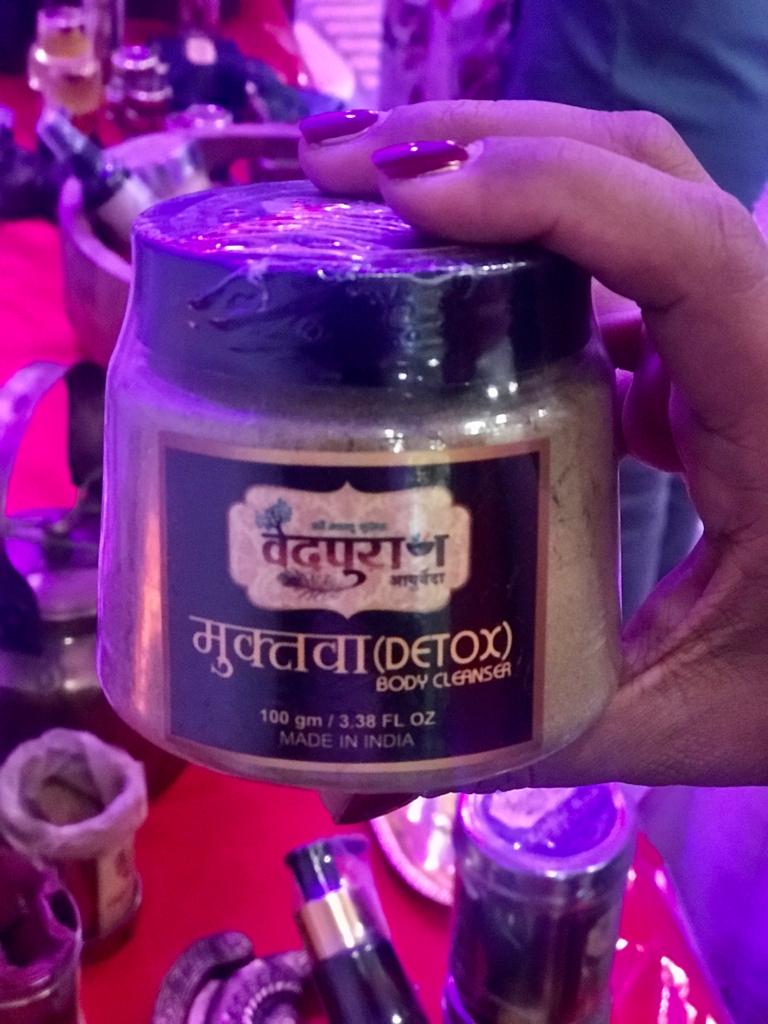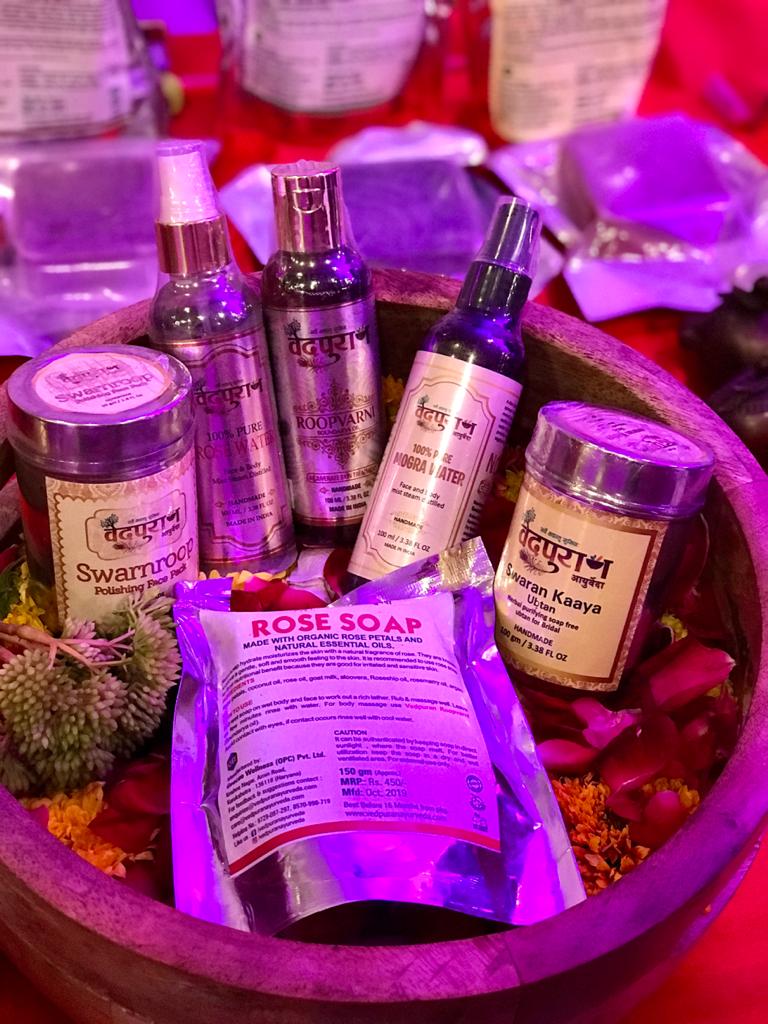 Learn more on the Facebook page of Vedpuran Ayurveda.
P.S. Don't miss the antique bowls and other items on the table from the personal collection of Mrs Goel which enhanced the beauty of her stall display and caught my attention immediately.
What a beautiful shopping experience this was!! Nagpur peeps, you have two more days to lay your hands on these, and many, many more fabulous finds at Fashionista Exhibition. So, check it out at Hotel Center Point, Ramdaspeth from the 21st to the 23rd of January 2020.